Working with youth
I have over 20 years experience working with and facilitating art workshops for children and youth.
In 2015 I founded ArtCHAT a non profit / pro bone initiativ, working with both local teenagers and those still waiting to be granted asylum, I use artistic activities and expressive art facilitation as a tool for healing and integration.
My work with youth has received funding from UDI - The Norwegian Directorate of Immigration in 2018 & 2019
Below are a few highlights from recent years.
On tour with 'ART&STORY' - Norway 2019
An Expressive Art and Healing Storytelling workshop for children and youth currently living in Norwegian asylum centers.
Facilitated by myself and the wonderful Ivanir Sibylla Hasson, an internationally accomplished healing storyteller and founder of Circus Sibylla.
Each workshop lasts several days and concludes with an exhibition and story sharing curated by the children for both other residents and the local population.
INSTALLATION - Rjukan, 2018
ArtCHAT - My young artists chose 'feeling' and 'place' as their theme. They each created a series of individual panels (each panel is 60 x 60 cm) where they were free to express themselves as they wished. They then worked together to arrange these panels into one large installation. Their individual 'voices' are still able to be felt, however together they make an even larger impact and become stronger.
3m x 3m
INSTALLATION - Rjukan, 2017
ArtCHAT - My young artists have been working with graffti & street art. This graffiti wall was used as a 'selfiewall' at Rjukan Fashion Show on the 11th of March, after which it was installed in the floor of my pop up gallery, Storgata 33, Rjukan. The youngsters used their 'selfiewall' - which had become a 'selfie floor' - to engage the public in an 'interactive creative happening' during the opening of the gallery on the 22nd April 2017.
spray paint on chipboard, 2.5 x 2.5 m
PERFORMANCE - Rjukan, June 2016
ArtCHAT - My young artists both planed and executed their own performance as part of the opening of a local artists annual summer exhibition.
They invited the public to participate by asking them to answer the following 3 questions:
'Hva kan du bruke algebra til?' - What can you use algebra for?
'Hva gjør livet verdt å leve?' – What makes life worth living?
´Før jeg dør vil jeg …..' – Before I die I will……
The public answered. Our young artists responded by visualising their answers in paint and dance.
FLUID - A workshop for youths - 2017
Experimenting with colour and fluidity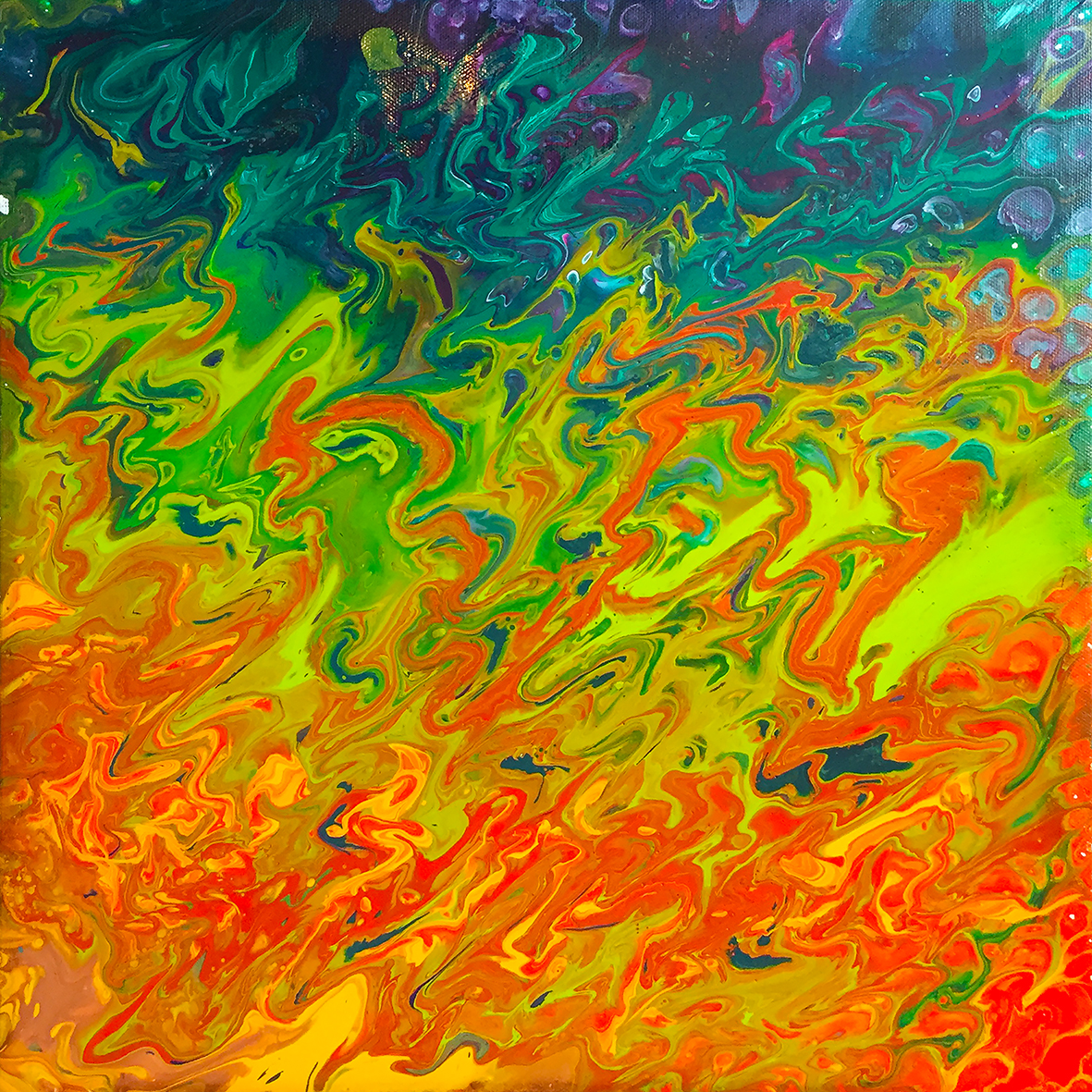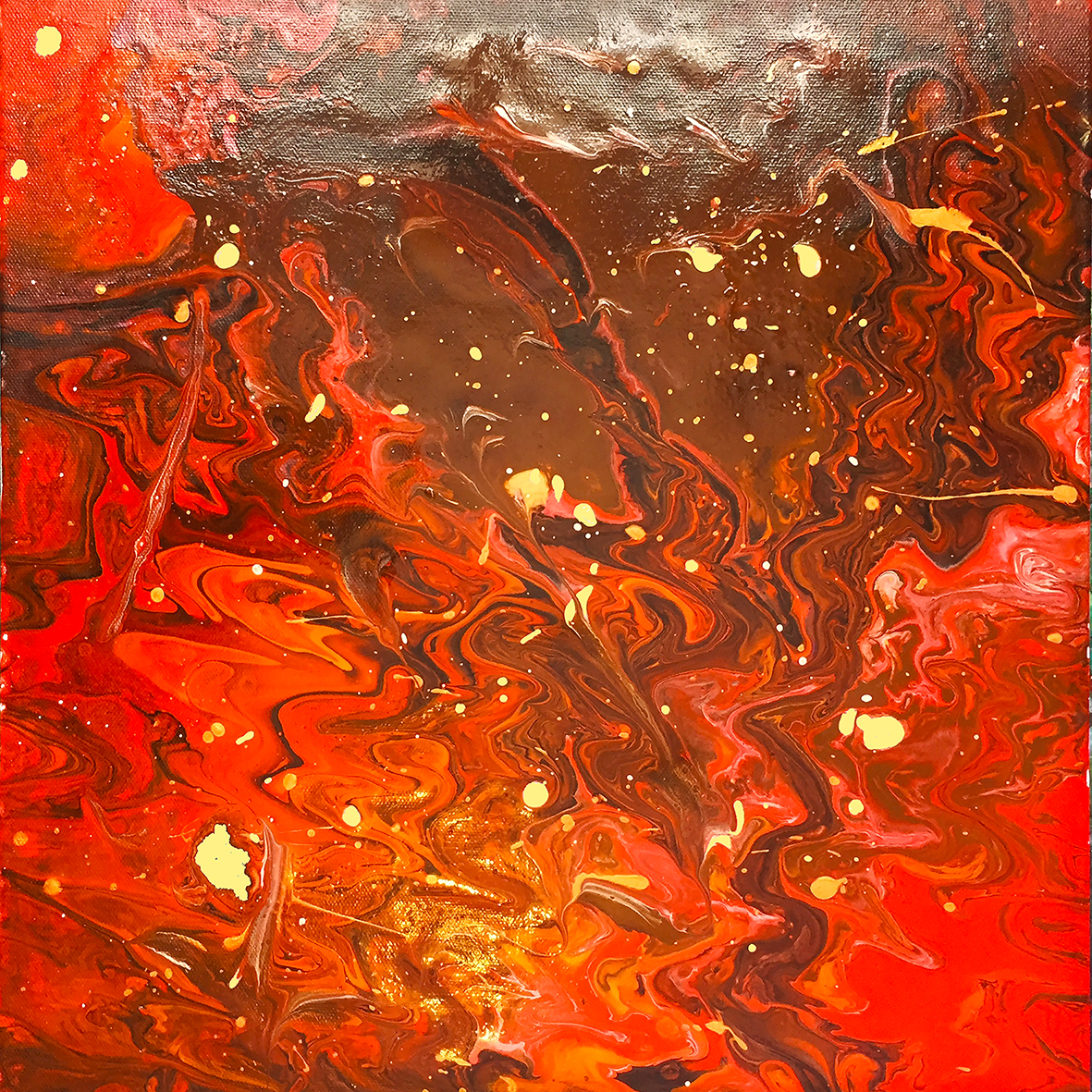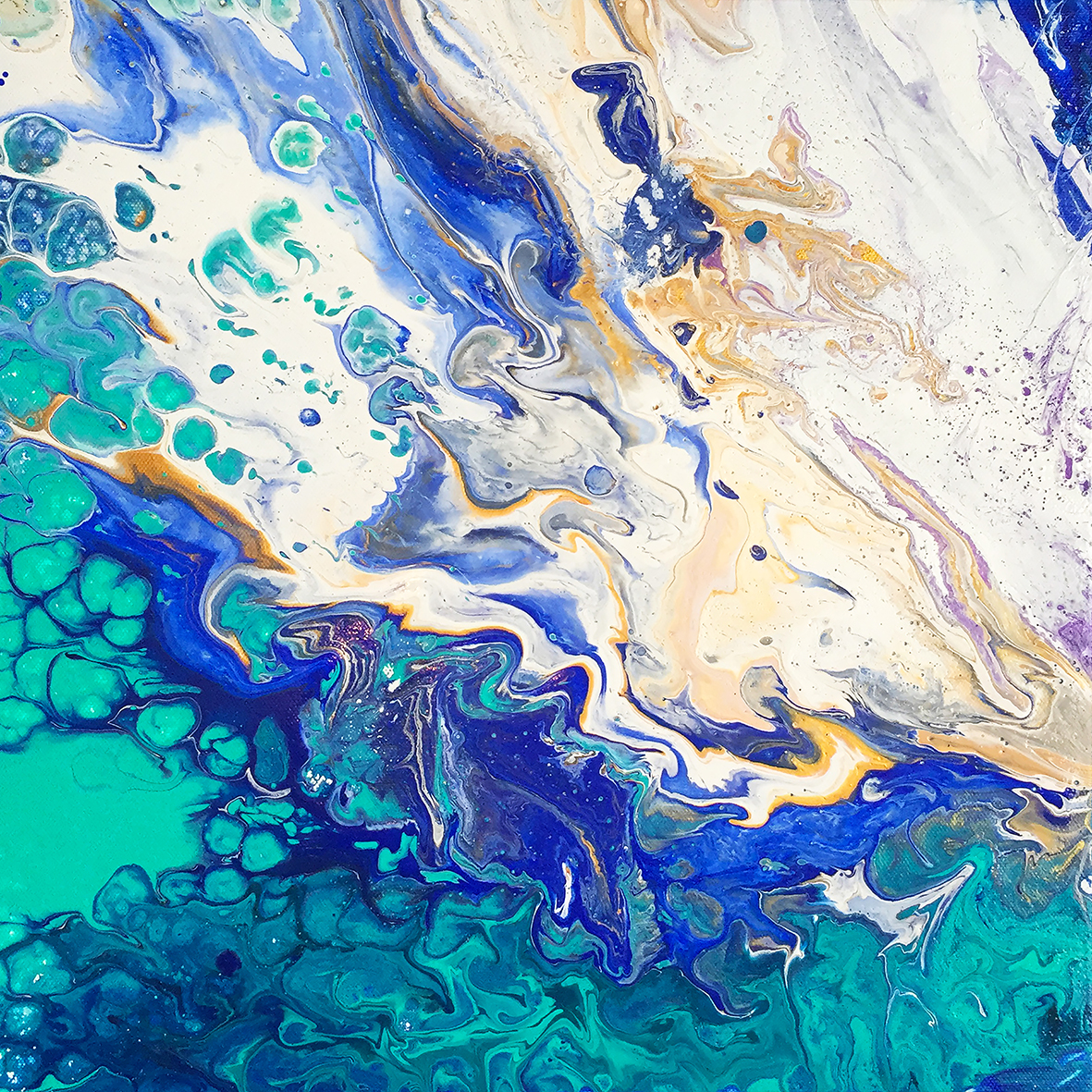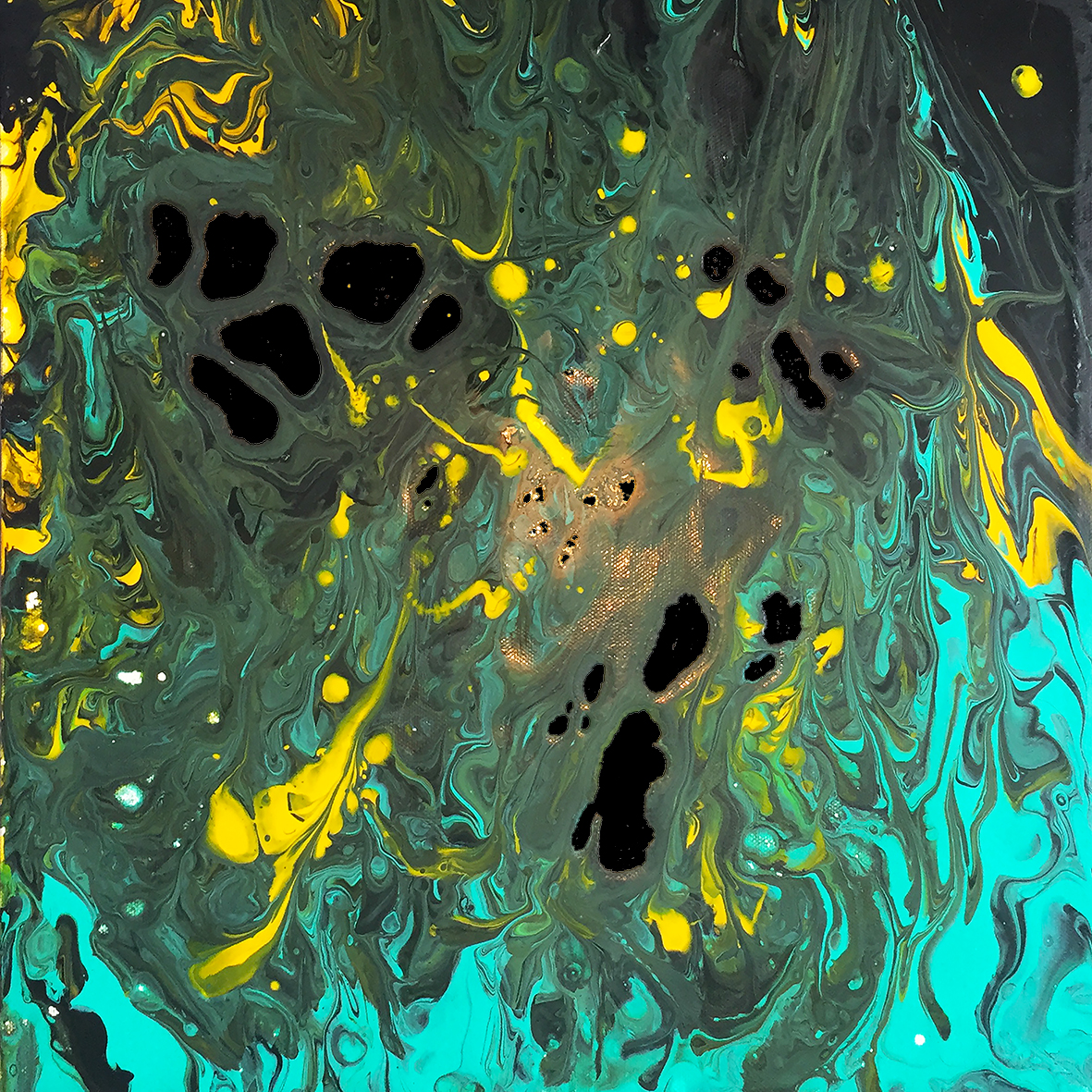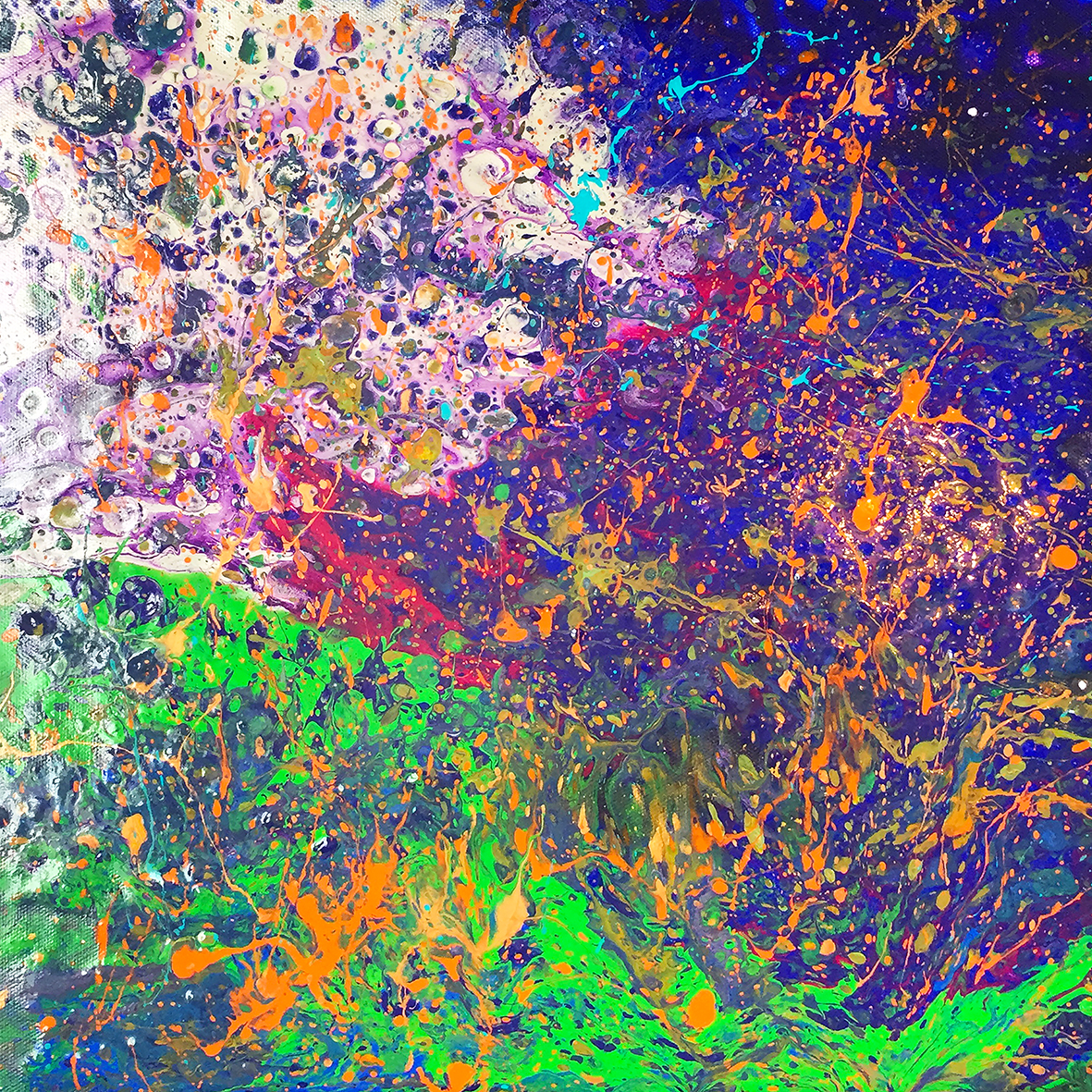 NATURE WORKSHOP - Youths in the community - 2015
Using the works of British artist Andy Goldsworthy as their inspiration, the youths were asked to work exclusively with materials found in the outdoor environment, and to experiment with light, shadow, movement, form, colour. An exploration into the transient nature inherent in the creation of art works that exist for just a brief moment in time before they are fundamentally changed and erased forever by nature.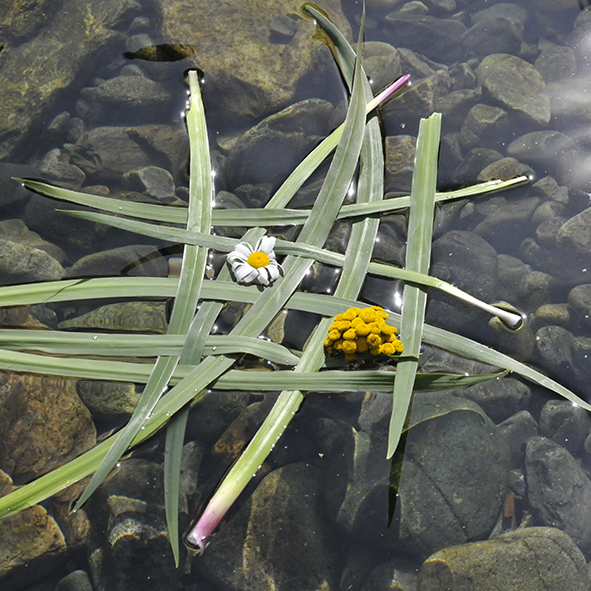 INSTALLATION - Youths in the community - 2012
Art Installation, Fritidsklubben (youth club), Atrå 2012, Norw
Working with a small group of teenagers from 'Tinn Kulturskole'. The Art installation was designed as 'an experience' – An installation that becomes part of the room rather than a picture on the wall. (Tinn Culture School, Telemark, Norway)
STAGE SET - Youths in the community - 2011
Art Installation - Rjukan Rockfestival, June 2011
Working with a small group of teenagers from 'Tinn Kulturskole'. The art installation was designed as both a stage set and an instrament that could be played on during Tinn Kulturskole's performance of 'Stomp' during Rjukan Rock Festival, 2011 (Tinn Culture School, Telemark, Norway)